Removing a Tick
If you find a tick attached to your skin, simply remove the tick as soon as possible. There are several tick removal devices on the market, but a plain set of fine-tipped tweezers works very well.
How to remove a tick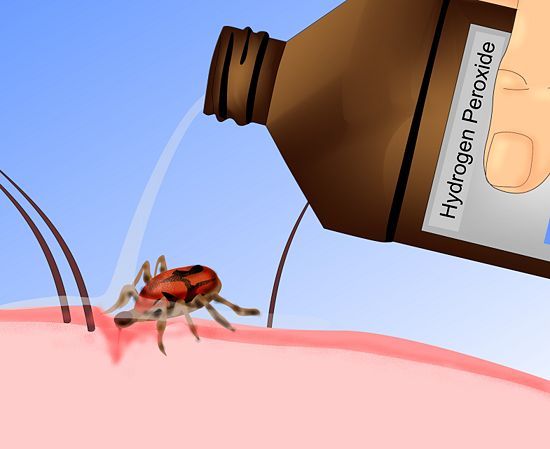 1. Disinfect the bite area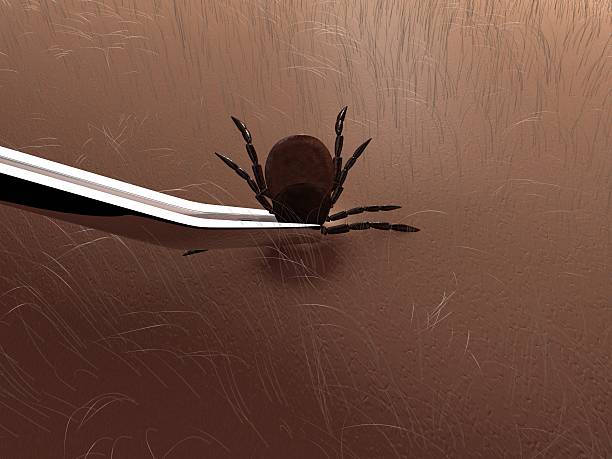 2. Grab the tick close to the head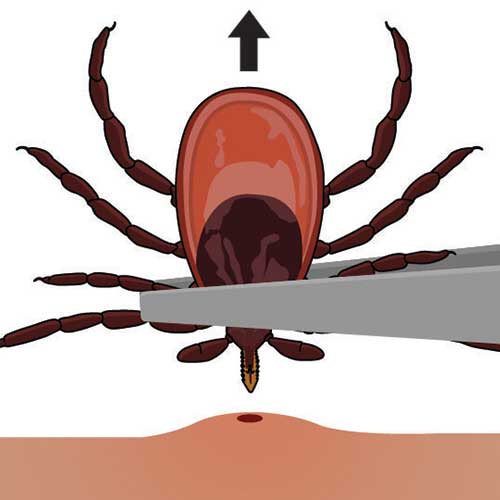 3. Remove the tick carefully and slowly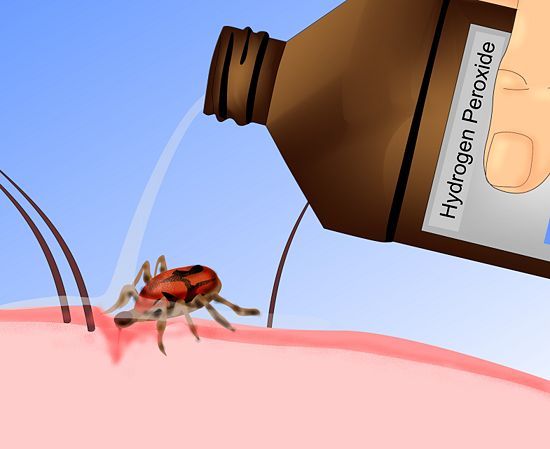 4. Disinfect the bite area
Test for infections
If you develop a rash or fever within several weeks of removing a tick, see your doctor:
Tell the doctor about your recent tick bite,
When the bite occurred, and
Where you most likely acquired the tick.
People who have removed a tick sometimes wonder if they should have it tested for evidence of infection. Although some commercial groups offer testing, in general this is not recommended because:
Laboratories that conduct tick testing are not required to have the high standards of quality control used by clinical diagnostic laboratories. Results of tick testing should not be used for treatment decisions.
Positive results showing that the tick contains a disease-causing organism do not necessarily mean that you have been infected.
Negative results can lead to false assurance. You may have been unknowingly bitten by a different tick that was infected.
If you have been infected, you will probably develop symptoms before results of the tick test are available. If you do become ill, you should not wait for tick testing results before beginning appropriate treatment.
However, you may want to learn to identify various ticks. Different ticks live in different parts of the country and transmit different diseases.